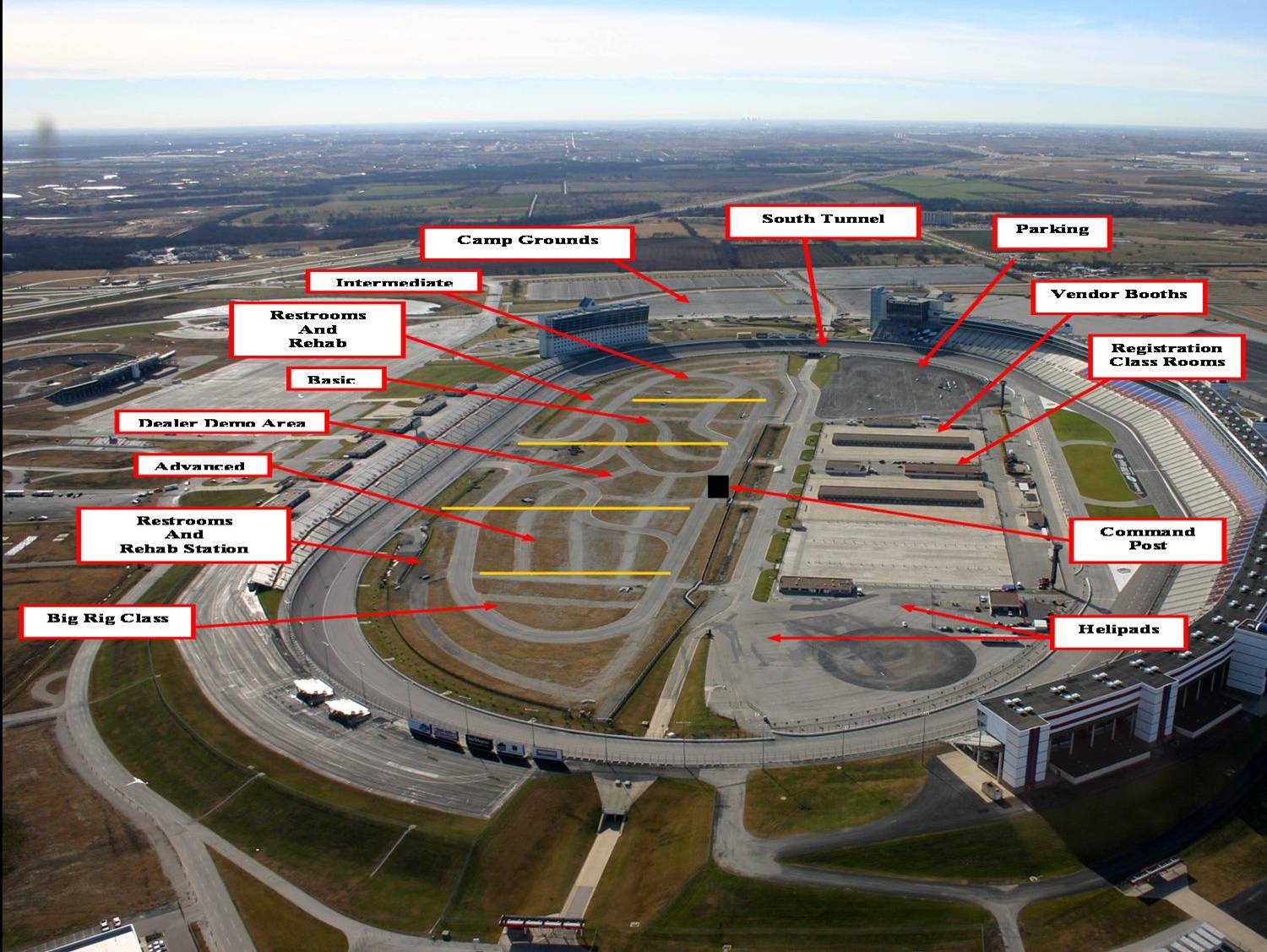 Top:
South Tunnel
Left Side: Right Side:
Camp Grounds Parking
Intermediate Class Vendor Booths
Basic Class Registration & Class Rooms
Dealer Demo Area Command Post
Advanced Class Helipads
Rehab Statio and Rest Rooms
Big Rig Rescue Class
___________________________________________________________
Other Information
Class Rooms are located in both the registration building and the cafeteria.
The Hybrid Vehicle display will be in the lot in front of the registration building.
A demo area schedule will be posted at the two main entry doors of the exhibit hall. Vendors will be posting the times that they will be performing a live demo in the area located in the center of the race track.
(Be sure to check the board often as it will be constantly changing).